Scrubs and Wraps can slough away dull, dry skin to reveal softer, smoother skin while also clearing blemishes and clogged pores, healing and preventing ingrown hairs, helping to increase blood circulation within the body, and more.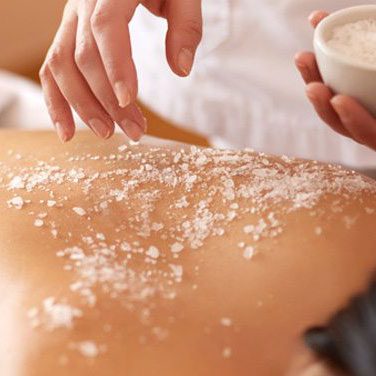 Energy Boost Full Body Scrub/Wrap (Detoxify)
Rejuvenate and restore your body from experiencing soreness and fatigue. Stimulate circulation, ease strained muscles and fight inflammation with Sore Muscle Customizing Complex. You will leave feeling energized and uplifted with a finishing treatment using Energy Aromatherapy Massage Lotion.

90 minutes = $148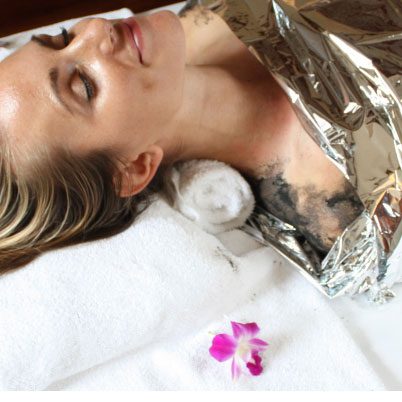 Full Body Berry Cocoa Body Glow Scrub/Wrap (Moisturize)
Awaken and stimulate skin with an invigorating Pomegranate & Cranberry exfoliation treatment followed by a relaxing wrap with richly textured, moisturizing Cocoa Comfort Massage Balm to reveal radiant and glowing skin.
90 minutes = $148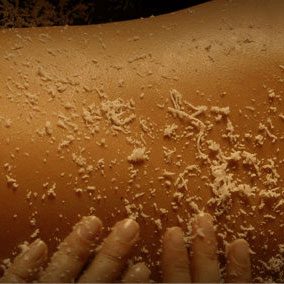 Firm & Fabulous Full Body Scrub/Wrap (Body Firming)
Revive skin with a circulation boosting exfoliation treatment followed by a firming body wrap to smooth and tone. An energizing and uplifting massage with luxuriously silky Energy Aromatherapy Massage Lotion will leave skin feeling soft, soothed, and looking fabulous!
90 minutes = $148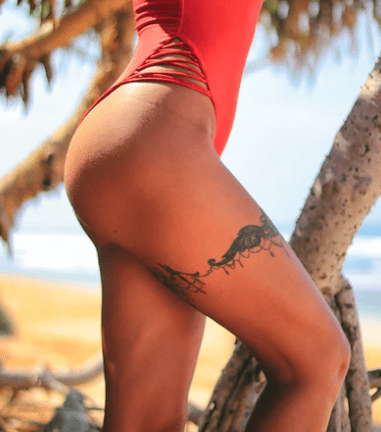 Cellulite Treatment
A body toning treatment to fight skin laxity on a cellular level, stimulating collagen and reducing the volume of lipid cells for a smooth, contoured body. This body contouring treatment starts with dry body brushing to stimulate circulation and assist in the elimination of toxins, followed by an application of our revolutionary body firming crème to tighten and tone loose skin, eliminating the "orange peel" look associated with cellulite. Skin is left smooth, toned and hydrated.
1 Treatment = $148