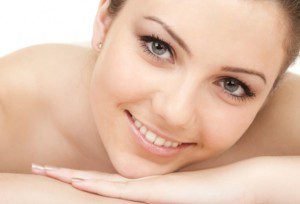 Why doesn't The Green Stuff foam?
We specially formulated The Green Stuff to double as a facial cleanser and eye make-up remover that contains no detergents.
What purpose do the two main botanicals Ginseng and Chamomile serve in Splash?
Ginseng increases skins elasticity, skin rejuvenation and diminishes wrinkles. Chamomile is an anti-inflammatory that purifies and repairs the skin.
What is Calm EFX used for?
Calm EFX was developed as a healing serum for Rosacea, and over time we have found many uses for this product i.e. bug bites, post waxing, post microdermabrasion, burns, sunburns, and itchy irritated skin.
Who should use Restoration C?
Everyone… Restoration C is an anti-oxidant that restores and repairs damaged skin. It is perfect for diminishing sun spots and age spots, while restoring firmness and elasticity.
What percentage of vitamin C is in Restoration C?
Restoration C contains 15% magnesium ascorbyl phosphate, which is a stabilized form of vitamin C.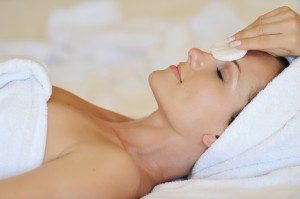 What makes Later Alligator a powerful antioxidant?
There are two major antioxidants formulated in Later Alligator: vitamin C and grape seed oil. These two antioxidants provide ultimate protection from the aging effects of free radicals.
What is the difference between Later Alligator and Drench?
Drench is an ultra-rich daytime and nighttime moisturizer for dry, rough, mature, and peeling skin. Drench is very effective for cold, dry climates. Later Alligator is a daytime and nighttime moisturizer for normal, combination, and sensitive skin. Later Alligator is excellent for hot, humid climates.
Can Sunshield be used on acne prone skin?
Yes, Sunshield can be used on oily, acne prone skin. Sunshield contains zinc oxide, which is a natural oil absorbent and healing agent.
What is Glycolic Acid, and which products contain it?
Glycolic Acid is an alpha hydroxy acid (AHA) that is extracted from sugar cane. Glycolic acids are most active when the pH level is below 3. We have 3 different strengths of glycolic acids: Tune Up 10, Tune Up 20, and Tune Way Up 33 (Professional use only). Each of these glycolics acids has a pH level below 3.
Does Go Spot Go contain hydroquinone?
Go Spot Go does not contain hydroquinone. The active ingredient that aids in fading brown spots is licorice extract. For optimum results, we recommend using Tune Up 10 (or Tune Up 20), Restoration C, Nitty Gritty, and Sunshield in conjunction with Go Spot Go.
Which mask in the Clinical Care Skin Solutions line is recommended for firming and tightening the skin?
We recommend Masquerade for firming and tightening the skin. Masquerade is a nourishing mask infused with vitamins and minerals that restore firmness and elasticity.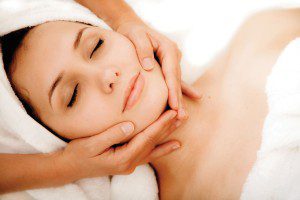 What product would be considered a scrub in the Clinical Care Skin Solutions Anti-Aging line?
Nitty Gritty is an exfoliating scrub with aluminum oxide crystals, which are the same crystals used in microdermabrasion. In order to maintain the beautiful healthy glow of a microdermabrasion treatment, we recommend using Nitty Gritty 2-3 times per week.
In the treatment room, when should I use Chill instead of Masquerade?
Chill would be the best mask to use as the final step to your microdermabrasion treatments, laser treatments, waxing, derma planning, and various types of peels.
Is the ConquerZit line exclusively for people with acne?
The ConquerZit line is recommended for people with acne, however, it is not exclusively for people with acne. We recommend occasionally using the ConquerZit line for a deep cleansing. ConquerZit is also recommended for anybody that has oily skin.