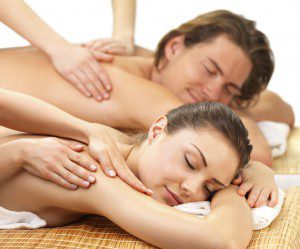 Need a massage? How about a manicure, pedicure or Shellac polish? Perhaps a skin care facial or hair removal waxing treatment? Interested in purchasing preeminent health and wellness products? Would you like to do so listening to your own personal waterfall or sipping on a beverage next to a breathtaking fireplace while enjoying ambiance and décor not found anywhere else in the area? This is now all possible at KRAVE the Experience, formerly KRAVE Professional Massage Therapy.
We are very thankful and encouraged that people are choosing KRAVE as their nail salon in Brookings. Although KRAVE is certainly about change and working very hard to continually improve the client's experience, some aspects of the business are so well received that we continue to flourish. One of those is the quality of the services. Marty K. Syrstad knows massage is her trademark and although she is adding more services—the quality of professional massages will continue to impress.
The power this website continues to provide clients with plenty of information about what to expect, what services are offered, and also the unique ability to not only schedule all appointments conveniently online…anywhere, anytime, but the website also offers visitors the option of designing and purchasing online gift certificates.
With the passion of Marty K. Syrstad and everyone on her team, we will continue to strive on every level to provide an experience like no other…right here in Brookings.